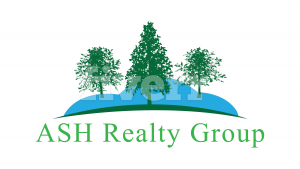 Step 1- 
Get pre-approved with a local lender. Shop your rates. Look over loan estimate worksheet and forward the loan estimate worksheet and the pre-approval letter so I can review. 
Step 2-
Make an offer.  When we submit an offer, the listing agent & seller will require a copy of the pre-approval letter. Please be aware once your offer gets submitted & accepted, you will have to pay two fees up front before closing. (See other costs associated with buying a house in my other checklist) You will need to write out two checks or electronic wire.  One is to the seller (normally $250) for the Option Period. Second is to the title company that closes the transaction (normally 1%) of sales price.
Step 3-
Negotiate terms of offer. Then all parties sign the agreed upon contract and the contract becomes executed.  
Closing time frame is normally 30-45 days to give lender time to process the loan.
Step 4-
Option check is delivered or wired to seller to cash. You will forfeit this money if you back out during the option period. The option period is normally anywhere from 7-10 days. This allows you to back out for any reason and forfeit the option fee and any inspection fees incurred during this time. 
Earnest money check is delivered to the title company and cashed. If you move forward with the contract, it will be credited back to you at closing. If you decide to exercise your option during the option period you will receive this back.
Step 5- 
Schedule inspections as soon as possible when contract is executed. You will pay for a structural and mechanical inspection which ranges from $350-$500 depending on the size of the house, if there is a pool, sprinklers, etc that the inspector will need to inspect. I recommend highly if the home has potential foundation repairs, roof issues, stucco, HVAC issues- that you line up qualified service people to look over so you are being proactive in your negotiations. 
Because you will be getting a loan, the lender will  require a copy of a termite inspection report to meet lender's requirements. This costs approximately $75.00
Step 6-
Receive report from inspector.  Negotiate repairs with seller during the Option time period and amendment for repairs that were agreed upon between seller and buyer signed by all parties and executed by 5:00pm of the last day of the option period. If the repairs are not signed on amendment and executed by all parties with in time frame, you will need to terminate contract to protect yourself from risk of losing earnest money. 
Step 7-
The appraisal will be ordered. By the lender. I always ask them to hold off on ordering the appraisal until after option period is over so in case you exercise your option to get out of the contract, then you will have that additional fee. Unfortunately, not all banks will do that because they have their systems in place.
Step 8- 
Wait to see what the home appraised for value. In Texas, if it came into much lower than sales price, your options as a buyer is to back out of contract, bring the difference in cash to the lender or we try to get the seller to come done in price. If you are doing a VA or FHA loan,  on the 3rd Party Financing Addendum in Texas it will address the appraisal value. If you are doing a Conventional loan, it is suggested to submit the TAR-1948 form (ADDENDUM CONCERNING RIGHT TO TERMINATE DUE TO LENDER'S APPRAISAL)
Step 9- 
Once it gets out of underwriting ( called CTC), they will send the file to their closing department. The lender instructions will be sent over to the title company. 
The Title company will draw up a preliminary CD ( Closing Disclosure) and send to the lender. Once the lender approves it, then the final CD will be sent to the 
parties. On the CD will be the amount of cash to bring to closing from the buyer. This can be done through a wire to the title company ( please check with 
your agent first before wiring since there is a lot of fraud on wires.) or a cashiers check. No cash or personal check will be accepted.